Our Services
We are the leading pan-European field services network with a strong footprint in consumer goods. We deliver cross-market solutions by combining local agency excellence and tailored central client servicing. In this way we ensure maximum market results and cost-efficient central governance with minimal overhead.
We are an agile European network of united entrepreneurs
Our tailored central governance
ensures flexibility and efficiency
with minimal overhead & maximal added–value
Cross-market cases
Bosch Siemens total communication solution coffee machine line Northern Europe
2000 POSM produced and placed at 600 stores across 4 countries within 48 hours.
Our network & members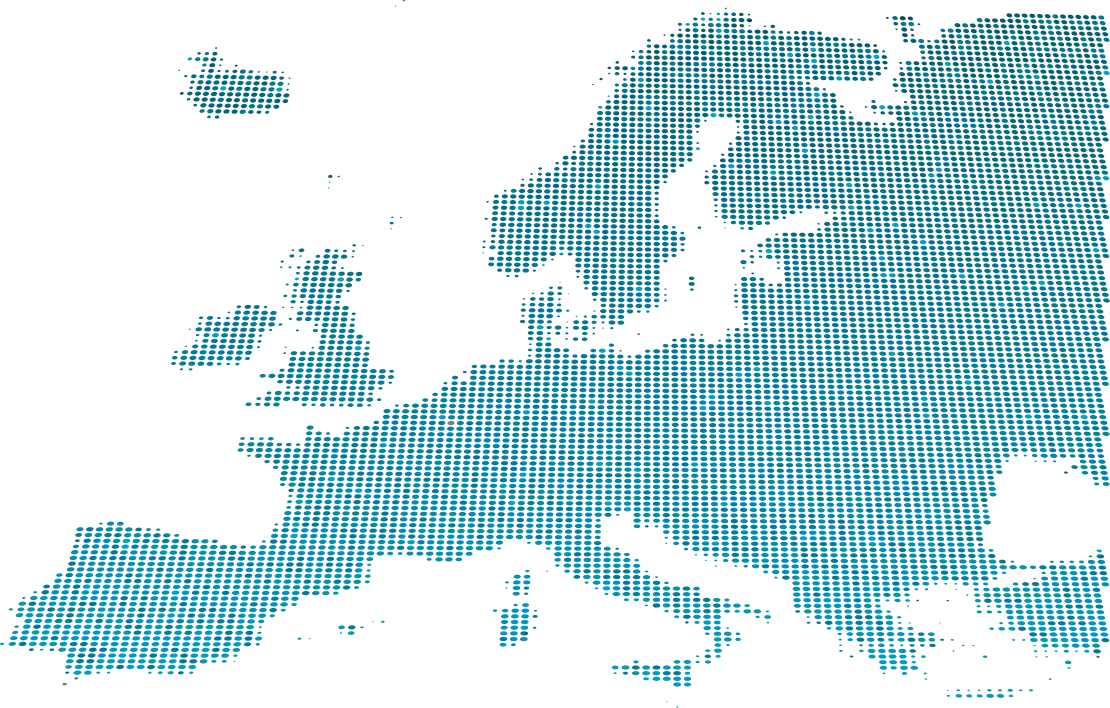 29 SSI members
SSI Cyprus
Established: -
Located in: Athens, Greece
Service delivery location: Greece, Cyprus, Romania, Bulgaria
SSI Bosnia and Herzegovina
Established: -
Service delivery location: Croatia, Slovenia, Serbia, Macedonia, Bosnia & Herzegowina
SSI Slovenia
Established: -
Located in: Zagreb
Service delivery location: Croatia, Slovenia, Serbia, Macedonia, Bosnia & Herzegowina
SSI Serbia
Established: -
Located in: Zagreb
Service delivery location: Croatia, Slovenia, Serbia, Macedonia, Bosnia & Herzegowina
SSI North Macedonia
Established: -
Located in: Zagreb
Service delivery location: Croatia, Slovenia, Serbia, Macedonia, Bosnia & Herzegowina
SSI Montenegro
Established: -
Located in: Zagreb
Service delivery location: Croatia, Slovenia, Serbia, Macedonia, Bosnia & Herzegowina
SSI Kosovo
Established: -
Located in: Zagreb
Service delivery location: Croatia, Slovenia, Serbia, Macedonia, Bosnia & Herzegowina
SSI Croatia
Established: -
Located in: Zagreb
Service delivery location: Croatia, Slovenia, Serbia, Macedonia, Bosnia & Herzegowina
SSI UK & Ireland
Established: -
Located in: Edinburgh
Service delivery location: UK, Ireland
SSI Switzerland
Established: 2001
Located in: Zurich
Service delivery location: Switzerland
SSI Sweden
Established: 1988
Located in: Stockholm
Service delivery location: Finland
SSI Spain
Established: -
Located in: Barcelona
Service delivery location: Spain, Portugal
SSI Slovakia
Established: 1993
Located in: Praha, Bratislava
Service delivery location: Czech Republic, Slovakia
SSI Romania
Established: 1993
Located in: Athens, Greece
Service delivery location: Greece, Cyprus, Romania, Bulgaria
SSI Portugal
Established: -
Located in: Barcelona
Service delivery location: Spain, Portugal
SSI Norway
Established: -
Located in: Skanderborg
Service delivery location: Denmark
SSI Netherlands
Established: 1987
Located in: Ede
Service delivery location: Netherlands
SSI Italy
Established: -
Located in: Concorezzo
Service delivery location: Italy
SSI Hungary
Established: 1998
Located in: Budapest
Service delivery location: Hungary
SSI Greece
Established: 1993
Located in: Athens, Greece
Service delivery location: Greece, Cyprus, Romania, Bulgaria
SSI Germany
Established: 1994
Located in: Frankfurt
Service delivery location: Germany
SSI France
Established: 2001
Located in: Asnières sur Seine
Service delivery location: France
SSI Denmark
Established: -
Located in: Skanderborg
Service delivery location: Denmark
SSI Czech Republic
Established: 1993
Located in: Praha, Bratislava
Service delivery location: Czech Republic, Slovakia
SSI Bulgaria
Established: 1993
Located in: Athens, Greece
Service delivery location: Greece, Cyprus, Romania, Bulgaria
SSI Belgium & Luxembourg
Established: 1989
Located in: Brussels
Service delivery location: Belgium, Luxembourg
SSI Austria
Established: 1987
Located in: Vienna
Service delivery location: Austria
SSI Albania
Established: -
Located in: Zagreb
Service delivery location: Croatia, Slovenia, Serbia, Macedonia, Bosnia & Herzegowina
SSI Finland
Established: 1988
Located in: Stockholm
Service delivery location: Finland