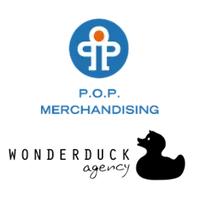 SSI Hungary
P.O.P. Hungary Zrt. / Wonderduck Agency Zrt.
Service delivery location:
Hungary
P.O.P. – Wonderduck Group is one of the market leader players in field sales & marketing solutions in Hungary. All services we provide are to help multinational & local brands to sell more – efficiently through strong leadership and expert execution.
Our services:
Merchandising & sales teams
Auditing & monitoring activities
Mystery shopping
Promotion, sampling
Innovative instore solutions
Sweepstakes
Events
Online reporting solutions
POS development & production
POS logistics